Autism Facts
Population
One percent of the population of children in the U.S. ages 3-17 have an autism spectrum disorder.
Prevalence
It is estimated that 1 in 91 births are affected with an autism spectrum disorder.
Cost?
It has a whopping $60 billion annual cost.
More informational Links
www.autismspeaks.org
Welcome to TecWeb Designs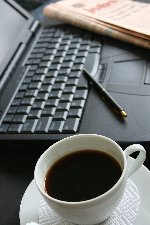 Do you need a web site? What kind of web site is right for your business? These are just a few questions you probably have about moving your business to the web. If you have a business, then you need a website. It does not matter if there is one employee in your company or ten thousand, you need a website.
  At the very least you should have a presence on the web so that your existing customers and potential new customers can easily find out more about your business and the products or services you provide. A website can allow your business to get on a more personal level with your customers. If image is important to you and your business then show it, flaunt it. What are some of the success stories you would like to share with your customers? If your business successes have been tied to personal relationships then get personal! Show your customers what you are made of and what drives you to come to work every day. Having a website is an important part of your business and it should be treated as such.
Our Services

  To meet your audience's needs you need to ask yourself some questions. You need to have goals for your website and you need to be able to measure the success of those goals. If you would like to explore some of these questions and are looking for your web solution then give me a call. Either way I thank-you for taking some time out of your busy schedule to visit this site! God bless and best wishes! We are a web design company based out of the Lansing Michigan area.
Partners
We're listed in the
Dewitt web design
section of
Michigan web design
directory at Finders - US
web design directory
Lansing, MI Design Firms

Community
American Marketing Association - Lansing Community College Chapter