Autism Facts
Population
One percent of the population of children in the U.S. ages 3-17 have an autism spectrum disorder.
Prevalence
It is estimated that 1 in 91 births are affected with an autism spectrum disorder.
Cost?
It has a whopping $60 billion annual cost.
More informational Links
www.autismspeaks.org
Associations

About Me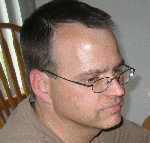 I have over 25 years experience in the construction industry. The last 20 years being in the electrical distribution sales field. The time I have spent in this field has assisted me in developing design plans that meet our customers needs based on real life experiences. The knowledge I have accumulated in the sales field specifically with regard to dealing with customers, has given me invaluable insight to the connection between customers and their valued business partners.
Let me use this familiarity and insight to help you design a website that meets you and your customer's needs. I would welcome any opportunity to increase your exposure to new potential customers. Most of my success has been dependant on business from existing customers spanning over my 20 years of sales experience in the construction market. A customer of today should remain a customer of tomorrow. This philosophy has made my success in the construction market invaluable even in economic downturns. My biggest successes have come from relationships I have built on trust, accountability and continually learning what my customers needs are. Let me help you translate this into a successful website which gives you additional exposure in the market areas you serve.
Why?
Why do I design websites? Well honestly it is something I truly enjoy. After 25 years in the construction industry I find myself wanting more than what that particular career track could offer. The feeling of truly controlling the design and the interactions that visitors have on a website is truly amazing. To be able to build a site around somebody elses measureable goals. This technology is growing at a very fast pace. There is hardly a day that goes by that I do not learn something new. Most of this "new" stuff is pretty cool especially when you think in terms of mobile technology. A new generation of technology is upon us and it's vastness and relevance is sometimes difficult to fully comprehend.
Partners
Community
American Marketing Association - Lansing Community College Chapter