Autism Facts
Population
One percent of the population of children in the U.S. ages 3-17 have an autism spectrum disorder.
Prevalence
It is estimated that 1 in 91 births are affected with an autism spectrum disorder.
Cost?
It has a whopping $60 billion annual cost.
More informational Links
www.autismspeaks.org
Associations

Website Design Services!
Below are some of the services we provide to our customers. Sites designed using XHTML and CSS.
Website Design
Updating existing websites
Copyright services
Logo Design
Website maintenance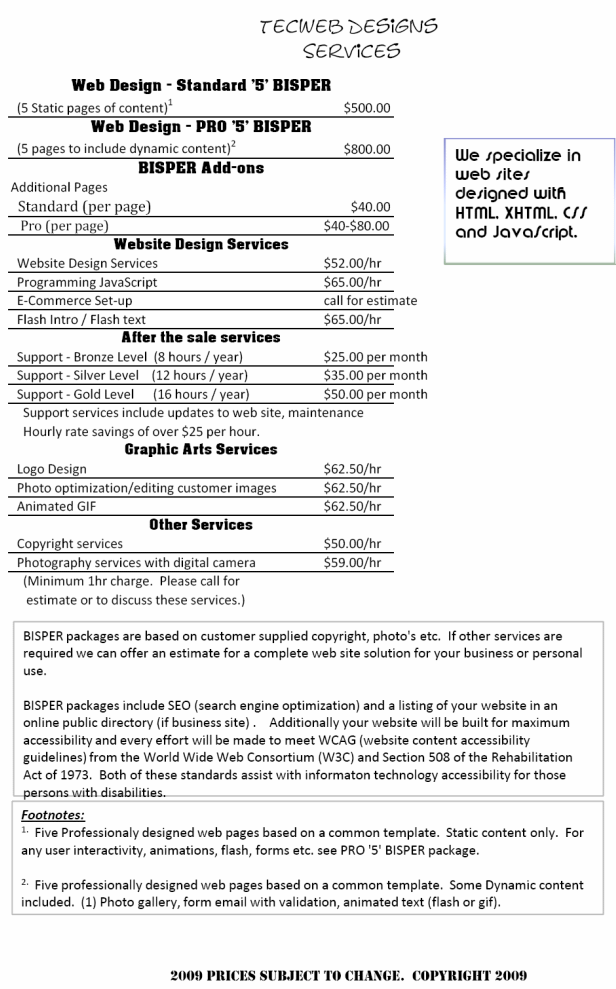 Our Services

  To meet your audience's needs you need to ask yourself some questions. You need to have goals for your website and you need to be able to measure the success of those goals. If you would like to explore some of these questions and are looking for your web solution then give me a call. Either way I thank-you for taking some time out of your busy schedule to visit this site! God bless and best wishes!
Partners
Community
American Marketing Association - Lansing Community College Chapter